Academic Programs - Graduate Schools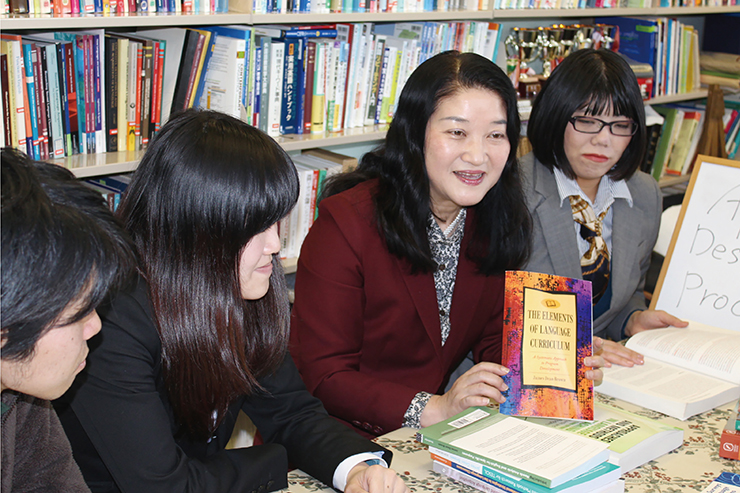 There are three schools (School of Literature, School of Life Sciences, and School of Nursing) and four majors (Master's Course in English Literature, English Linguistics and TESOL, Master's Course of Education, Master's Course of Life Sciences, and Master's Course of Nursing). In order to accommodate working professionals, the university allows for some flexibility in class schedules and course requirements. It is possible that applicants may enroll in a three-year course; in such cases, the tuition charge is the same as for two years. Long term program can be applied for regular graduate students, too. Furthermore, a variety of study abroad programs, especially for students in the School of Literature, may fulfill their research desires.
School of Literature
Master's Course of English Literature, English Linguistics and TESOL
Subjects in this course include: American and British Literature, English Linguistics, and TESOL (Teaching English to Speakers of Other Languages). In American and British Literature, the theme of Liberal Arts is emphasized. We stress the profound influence of Greek culture and Christianity upon the great canon of literature in the English language. English linguistics emphasizes the latest theories of understanding English logically. In the TESOL program students can learn the current trends of second language acquisition, research, theory and practice.
Master's Course of Education
The primary aim of the education major is "clinical education" through basic and clinical branches. The curriculum consists of three major emphases: education, clinical education and educational science. These majors deal with the problems encountered by persons in this field, and with the possible solutions to these problems.
School of Life Sciences
Master's Course of Life Sciences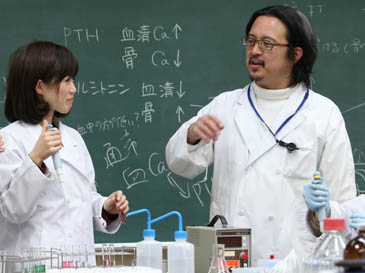 There are two majors available in this program: Food Sciences and Human Nutrition. In Food Sciences, students analyze Functional Ingredients and the Hazard Factor in food, and the factors affecting of human health and QOL (Quality of Life). The aim of the Functional Analysis of Foods program is to solve problems of toxic substances. In Human Nutrition, how food affects the human body and the relationship of food to physical and mental health are studied. These studies help students to obtain the knowledge and skills required to function as professionals in their fields. As further development of both programs continues, we plan Applied Professional Courses and Food Education Support Courses which are to develop advanced expertise and ethics, and aim at fostering leadership among educators. Students can complete a Master's degree and also requirements for professional licenses. Students can study as they work, since night courses are available. They can also choose to finish in three years instead of two years.
School of Nursing
Master's Course of Nursing
There are two majors available in this program: Basic Nursing Sciences and Practical Nursing Studies
The aims of the School of Nursing are:
To foster highly professional people
To foster highly educated teachers
To develop home care medical systems for chronically ill patients
To provide higher education for working nurses and greater opportunities for our graduates
To develop researchers and teachers who support evidence-based nursing