University Center for International Understanding
Ibaraki Christian University, throughout its history, has been active in developing programs for our students to study abroad and for foreign students to study in Japan. We have had a mutual student exchange program (both short-term and long-term) with Oklahoma Christian University for over 40 years. It is probably the oldest, continuous mutual exchange between any colleges in Japan and the USA.
We also have mutual exchange programs with Angkor University in Cambodia, Fanshawe College in Canada, Tianjin Normal University and Guangdong Ocean University in China, Hanseo University, Korea Christian University and Myongji University in Korea, Bishkek Humanities University in Kyrgyz Republic, Linnaues University in Sweden, Abilene Christian University, and University of Hawaiʻi at Mānoa in the USA, and Ho Chi Minh City University of Foreign Languages & Information Technology (HUFLIT) and Hue University - College of Foreign Languages in Vietnam, Riau University in Indonesia, and Nanhua University in Taiwan.
We also have official programs to send our students to Henley College Coventry in England, Centre d' Approches Vivantes des Langues et des Médias (CAVILAM) in France, Fremdsprachenzentrum der Hochschulen im Land Bremen in Germany, Ashland University, and University of California, Riverside in the USA, and the University of Waikoto Pathways College in New Zealand.
We have had more than 1,200 of our students going abroad on these programs and have had around 700 exchange students come to our campus from abroad. Many former students from Oklahoma Christian returned to Japan as Assistant Language Teachers in various schools here in Ibaraki. OC graduates make up a large percentage of the Mito ALTs. We are very proud of the good reputation of those teachers.
Although we do not have a tailor-made four-year course in English for international students, a number of non-Japanese students have entered IC by taking the standard Japanese entrance exam and then gone on to graduate from the regular Japanese course of study.  Although Asian students make up the majority of our international graduates, we have had some Western graduates as well.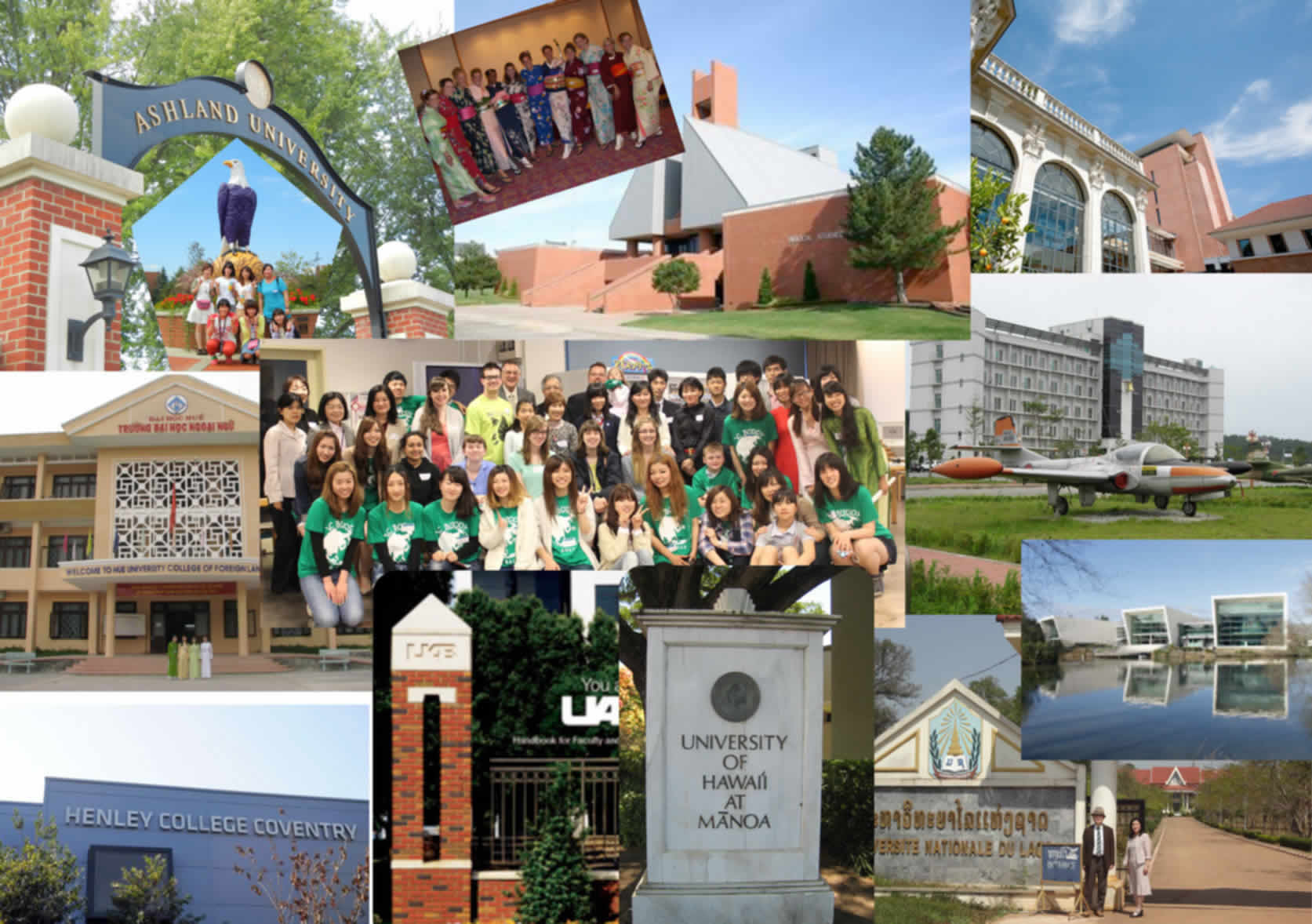 IC-OC 40 Years of Exchange