Academic Programs - College of Business Administration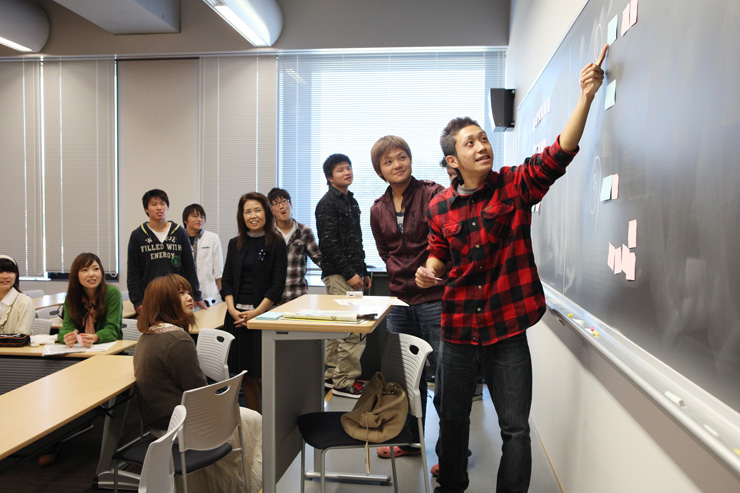 Throughout history individuals and groups have been in interaction, some desctructive (i.e., armed conflict) and some constructive (i.e., trade and assistance). Most of this interaction was on a face-to-face level until the dawning of the electronic communication age. Now internet technology allows us to trade and communicate around the globe without ever meeting one another. It seems like speed and profitability have become the primary values. However, without high moral standards and intimate communication, business can become a fearful and empty of human care as war. Based on Christian moral standards, our College of Business Administration is seeking to train students and give them the toolsneeded to function in the modern business world, while at the same time challenging them to become well-rounded individuals with a deep commitment to fair and just human interaction and relations.
Department of Business Administration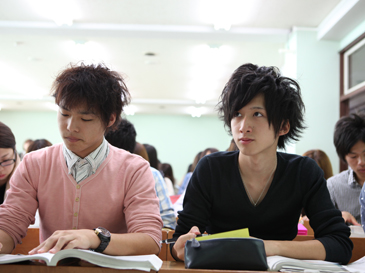 In Today's society, simply the pursuit of profit is not desirable. We need business leaders who are ethical and socially responsible. This department was started in April, 2011 to respond to the needs of personnel with expertise in management. This program has been developed with the cooperation of manufacturing-related businesses and with the aim of training business people who are grounded in Human education based on a Christian spirit. We believe our graduates must be highly educated and ethical, have a broad knowledge of business management, and be able to join in social activities.
Introduction of Basic Classes
| | | |
| --- | --- | --- |
| Career Design | Introduction of Study of Accountancy I ・ II | Marketing Theory I ・ II |
Facilities ・ Practicum
Students can study in a wide range due to associations with other departments

Medical, health and welfare institutions as well as private companies now need people with good management skills. Courses available to students from three other departments (Liberal Arts, Food, and Nursing) will help them in their future and will help to broaden their opportunities for a good career.

Seminars start from the freshman year

In this department, students join seminar classes from their freshman year. This is beneficial as students can learn important basics in small groups. Working in small groups also helps students to develop socializing skills.

Study Abroad Support Program

Students in this department can study in a Business Administration Master's Course at Oklahoma Christian University after graduating from IC.

New Building 11

Bulding #11 was opened in April, 2011 and Business Administration students study mainly in this building. This building, with its combination of warmth and sharpness, is just what we think IC should be. You can see this building from Omika station. The building has a great view of Omika and the Pacific Ocean through full glass windows, and its glass elevator provides a broad panorama of the city lights. This modern building provides a very nice study environment.